Most of you are probably aware of the Chakra Project its basically a Live CD of the world famous ArchLinux based on the KDE desktop.
Now you might be asking "Why would I want a live cd of my beloved Arch? I like the pain of making tea!" the thing is while Arch purists like most of us prefer to 'do it the hard way' there are lots of potential Arch users out there who just want to have a look so they can find out what all the fuss is about.
One of the key concepts of this project is its Moduler KDE, the developers have taken pretty much all of the KDE packages and reworked them stripping out most of the bloat and dross plus reworked them so they are optimized for ArchLinux.
As I didn't have a PC based install (Only a Laptop and VM) of Arch I thought I'd take a look so off I went to http://www.chakra-project.org and downloaded Chakra Alpha 2 – 2009-02-19 iso with the intention of installing on a spare 160GB SATA drive. As I'd chosen to run with the 'Restricted Drivers' version the proprietary Nvidia drivers was installed, which was nice.
While as per usual my monitors refresh rate was wrongly set (It should be 60Htz) at 70Htz changing that was fairly simple, everything seemed to work fine with a pretty snappy response given that it was a Live CD. To be honest I'd already decided to do a hard install so didn't play 'Live' for very long which thinking about it now is a bit silly really seeing as its promoted as a Live CD project.
Now dear reader I have a confession to make, no matter how hard I try I'm crap at manually partitioning drives. Yes I know 1000KB = 1MB and 1000MB = 1GB maybe some of these partition editors should only give Megabytes and Gigabytes for idiots like me? So generally I'll use Partition Magic or Gparted which has a nice graphical display where you can, well, slide/squish things around. After faffing around for half an hour I was ready to pop the Chakra CD back in.
Once I was at the desktop I hit the install icon, most of the pages are pretty standard now regardless of what distro you use, I selected my partitions that I'd created earlier and the disc seemed happy and chugged along installing the packages until it got to 85% and failed with the obligatory totally mystifying message which in this case was "Tribe failed" pretty much all Linux distro's give these sorts of messages that only Dev's possibly understand, new users don't have a hope in hell of deciphering them.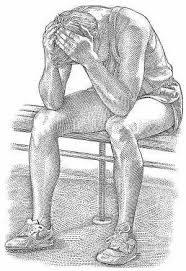 I jumped on the forum and saw this post "Hm OK" reboot and try again, fail! Arrgghh. Back to the Forum and saw this "Hm OK download again then?" burnt yet another CD and lets try again FAIL! By now I'd spent over four hours mucking around so as you can imagine I was not in the best of moods I decided to give up on installing from the Live CD and grabbed my trusty ArchLinux disc and installed the base system, updated 'pacman -Syy' 'pacman -Syu' then added the Chakra repos then after yet another sync did 'pacman -S kdemod-complete' by now I was probably up to something like six hours with what I could have achieved in about an hour and a half.
I'm still not 100% happy with the install some of the apps fonts and icons are too small I.e. Thunderbird, stuff refuses to open under root such as System Settings but I'm putting the odd hour here and there in to clean it up.
In the final analysis Chakra is a good project the Live CD works but remember its Alpha if you've got the time its maybe worth it if you just want the KDE-Mods stick with Arch and do it that way.